Friday, September 30, 2011
Three of Nelson Mandela's grandchildren are heading to reality tv. And before you start to draw conclusion, the trio say they "are not the African Kardashians." Deets inside.....
Enter, Swait Dlamini, Dorothy Adjoa Amuah and Zaziwe Dlamini-Manaway (shown above), three grandkids of former president Nelson Mandela.



"The show will be about our lives as young, black women ... We're not wearing 'I'm a Mandela' T-shirts," said Swati Dlamini,

granddaughter of

Winnie Madikizela-Mandela

(

who will soon be featured in the biopic

Winnie).
But don't expect the show to focus on shopping, fighting, or the bad behavior that makes American reality shows a success.
"We are exposing Africa for what it is ... with a new middle class of intellectuals ... contributing to the economy," said

Dorothy Adjoa Amuah, granddaughter of the late Evelyn Mandela.
Although all three were raised in the US, they have since moved back to South Africa to make lives for themselves. "We're definitely not the African Kardashians," Dorothy said.

34-year-old Dlamini-Manaway plays the mother figure of the show with a 10-year-old son, a two-year-old daughter and a third child due in January. She runs the
family business, Mandela Dlamini Associates while 32-year-old Dlamini is a single mother setting up a foundation focused on the housing, education and medical sectors. The youngest, 27-year-old Amuah is the socialite of the group with a law degree and an MBA from Monaco. She is in the luxury brands market.
The shows producer, Rick Leed said:
"They clearly have a great love [for each other]. This may be part storytelling, part reality, except the story we are telling is real ... it's not going to detract from the dignity of Nelson Mandela."
No word yet on which network will air the show. But it is set to air in early 2012, and will feature many of their cousins. But don't expect to see Winnie or Nelson in the mix.
Thursday, September 29, 2011
Shortly after midnight, rapper T.I. was released from the Atlanta halfway house he was residing at after his 10-month prison stint.
According to TMZ, Tip left without much fanfare (no VH1 producers or tour buses) and was taken away in a chauffeur-driven SUV.
Earlier this morning, The King of the South, T.I., was set free to return home to his throne and Queen Tiny. Get the deets inside....
Hmmm.....2012 Academy Awards host Eddie Murphy was spotted out on a coffee break with a woman who suspiciously looks just like his ex-wife Nicole. See pics of Eddie and his "friend" grabbing some java...
The actor didn't seem to happy as photographers snapped his photo while out with a mystery woman. Clearly Eddie has a "type" because the chick looks JUST LIKE his ex-wife Nicole....even the haircut is similar.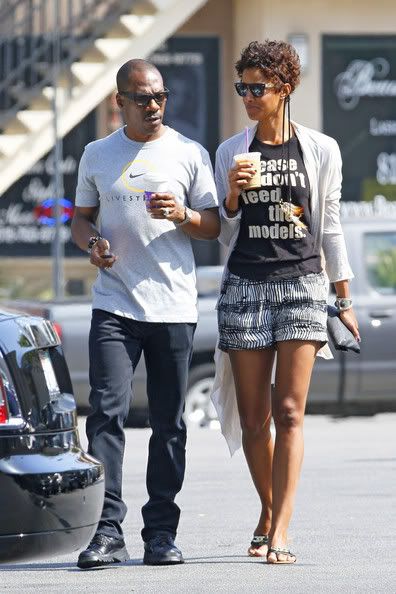 GTV SAYS... OL' FIF IS BACK ON HIS BULLSH%T... I CANT FRONT THIS IS THE 50 CENT I LOVE TO HEAR! HE HAD TO FALL BACK FROM DISSING RAPPERS FOR AWHILE B'CUZ THE FANS WAS GETTING TIRED OF IT (IT PLAYED OUT). BUT AFTER GIVING IT A REST FOR LONG... THE PPL CRAVE FOR THAT OL' STR8 FWD RAW UNCUT 50 CENT (HE'S BAAAACCCKKK)
Citing national security concerns, U.S. Justice Department attorneys filed a motion late Monday seeking to dismiss a lawsuit by a conservative watchdog group requesting the images.
They are "wholly exempt from disclosure," according to court documents obtained and reported on by The Associated Press.
Judicial Watch had filed a Freedom of Information Act lawsuit seeking the imagery, and, in response, the CIA said it had located 52 photographs and video recordings of Bin Laden's body.
Tom Fitton, president of Judicial Watch, fired back that the Obama administration had made a "political decision" in withholding the imagery, according to the AP.
"We shouldn't throw out our transparency laws because complying with them might offend terrorists," Fitton said in a statement. "The historical record of Osama bin Laden's death should be released to the American people as the law requires."
The CIA and Pentagon had earlier denied another Freedom of Information Act request made by the AP for a raft of reports, photographic images and video concerning Bin Laden's death.
The wire service had requested contingency plans for Bin Laden capture, reports on the performance of equipment used during the May 1 raid, and copies of DNA tests confirming his identity.
Along with the refusal was a letter from the CIA's John Bennett, who wrote, "The public release of the responsive records would provide terrorist groups and other entities hostile to the United States with information to create propaganda.
"In turn, (the images) could be used to recruit, raise funds, inflame tensions, or rally support for causes and actions that reasonably could be expected to result in exceptionally grave damage to both the national defense and foreign relations of the United States."
Bin Laden was killed by a Navy SEAL team in early May at his compound in Abbottabad, Pakistan, and his body was buried at sea.
Bennett, director of the CIA's National Clandestine Service, added that many of the photos and video recordings are "quite graphic, as they depict the fatal bullet wound to (Bin Laden) and other similarly gruesome images of his corpse." - SPEAKING OF CORPSE... @RANRU x @DJCAPCOM [CORPSE ON ICE] IS SET TO DROP OCT. 31 2011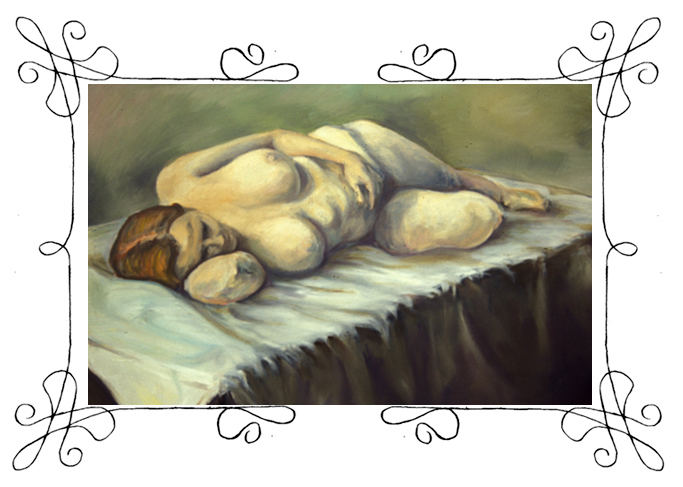 A woman who was in the hospital for pneumonia, without vital signs, they pronounced her dead and sent her body to the morgue. Her daughter then went to see her, and as she is going to give her a hug she woke up.
The Associated Press translated comments Rosangela Celestrino, Celestrino de Assis' daughter, gave Brazilian newspaper O Globo after she went to visit her mother for what she thought was one last time.
From The Associated Press, via The New Zealand Herald:
"I went to give my mom one last hug, and I could feel that she was breathing. I screamed out – my mom is alive! And they all looked at me like I was crazy," Rosangela Celestrino, the patient's daughter, told the paper.
"Not only did I have to go collect my mom from a cold storage drawer at the morgue, but when I got there, I find her still breathing," Celestrino went on.
By this time, Rosa Celestrino had already spent two hours in a plastic bag in the morgue's refrigerator, CBS News reports.
According to ABC News, the doctor who pronounced that Celestrino de Assis was dead has resigned. The nurse who initially checked her vital signs was fired.
Wednesday, September 28, 2011
1.

Heaven

2.

What My Future Holds

3.

They Aint Got Shit On Me

4.

It Is What It Is

5.

Lame Feat. Jermaine Dupri

6.

Mary Jane

7.

On Some Other Shit

8.

I Love Pussy

9.

Its Alive

10.

70 Bars And No Hook

11.

2 Young 2 Give A Fuck Feat. Chris Brown